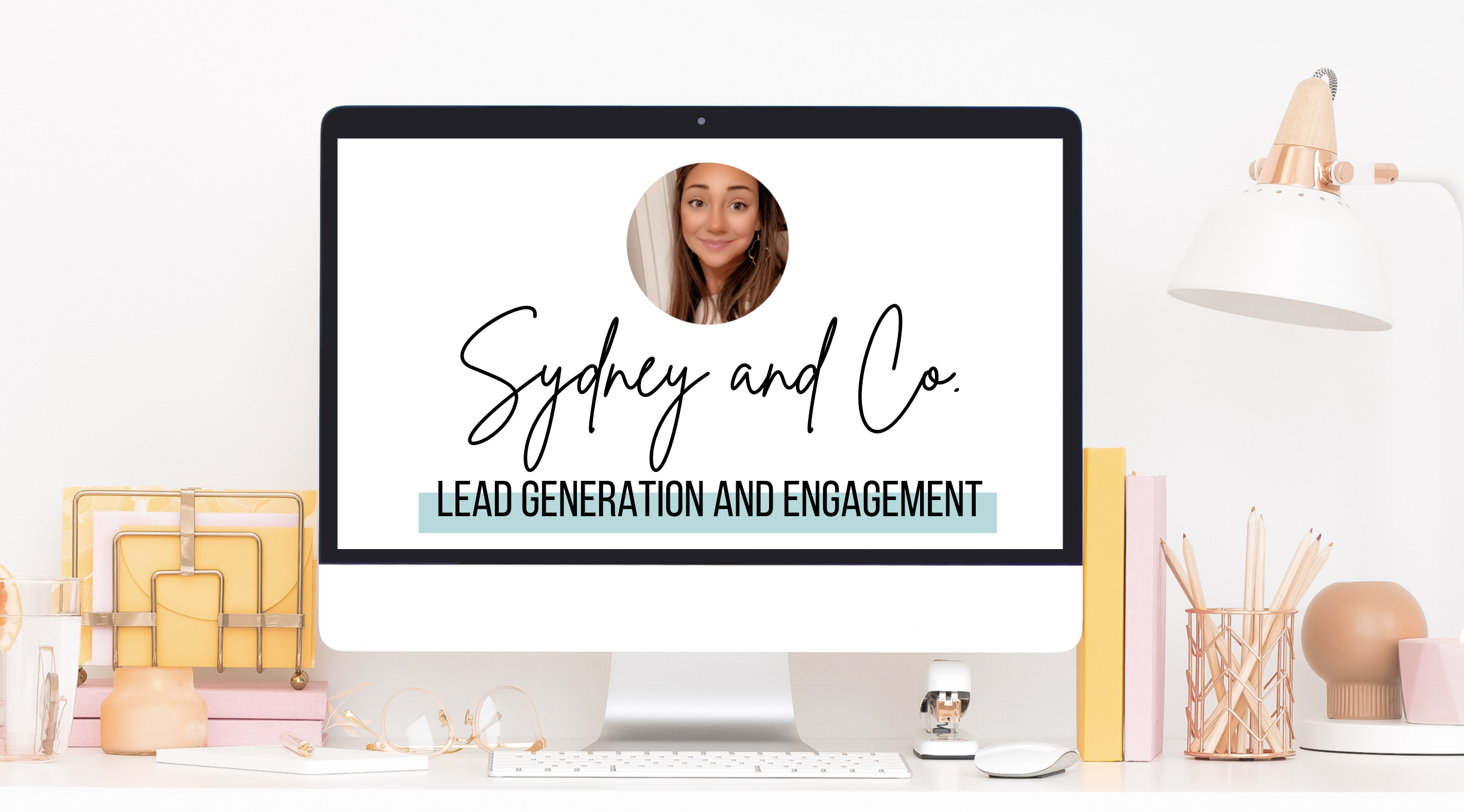 Hey there, I'm Sydney! 
We help coaches fill their marketing events and call calendars with quality and consistent leads by building relationships with their audience through Messenger conversations so they can increase their impact and income.

You don't have the bandwidth to be in your social media community all day.

Potential client nurture and follow up takes a back seat.. so the necessary Messenger conversations and follow up fall through the cracks or don't happen at all.

You know there MUST be so much untapped potential in the community you have grown but you don't have the time to go deep 1:1 with your audience to find out.

And let's be honest, this isn't your expertise anyway.
Your brain is best spent being the company visionary and serving your clients.
You SHOULDN'T be the one in the weeds of connecting with your online community.

You want an engaged audience of raving fans who are a "HECK YES!" to your marketing events and offers and to sign more clients from the community you've created and pour so much into.

Picture this.


Your new audience members are immediately activated, engaged, and in 1:1 conversation where we discover their unique needs.


Your qualified community members are being invited into your sales process. Your webinars are full, your show up rate is increasing, your sales call calendar is booked.

More qualified, nurtured community members in your pipeline, more people coming to your events and sales calls, more sales!

And you aren't the one doing it.

I hear you.
I've got you covered.
Everything you need is right here.
Sydney and her team have their hands in dozen of thriving businesses every day. They know the process for finding a weak spot in a sales process and have the strategies to troubleshoot and create a plan to remedy it. With Sydney's team you have a strategic partner that knows what works.
Doing this alone is the guaranteed more difficult and slower way to your goals. Together we create your monthly marketing plans, brainstorm solutions to sales and marketing bottlenecks, test strategies to increase show up and conversion rates, and everything in between!
We know that consistent visibility, personal connection, and value creates sales. More calls booked, more conversion event registrations, more sales closed. Working with the team allows for a total re-focus on what you LOVE doing in your business – serving the heck out of your clients! Let's create a life where you are only doing what you LOVE.