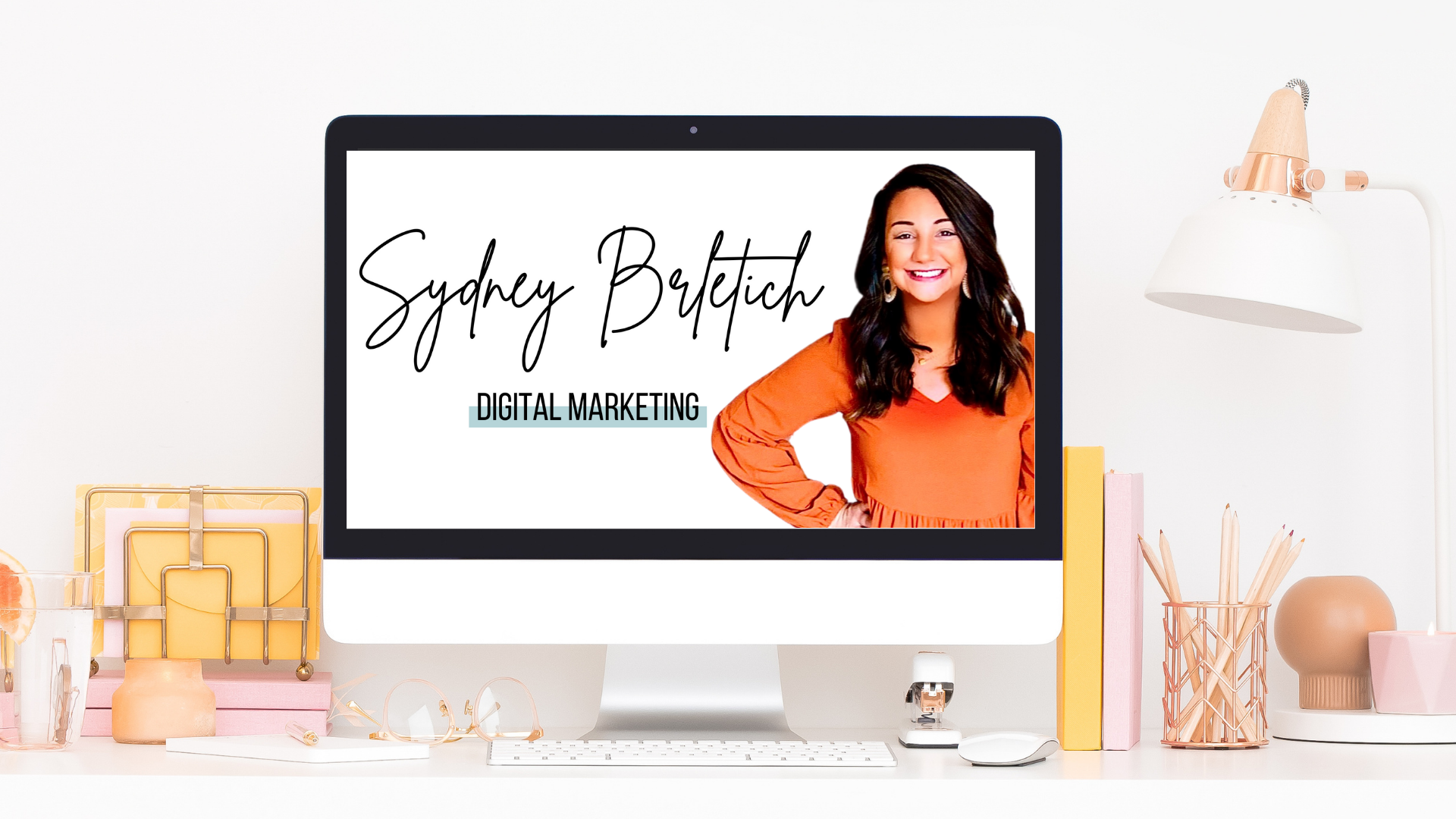 I am Sydney Brletich. 
We help coaches monetize their online community.  
We will nurture your audience through authentic 1:1 conversations and content in order to lead your qualified potential clients to your sales call or conversion event.

You don't have the bandwidth to be in your social media community all day.

Potential client nurture and follow up takes a back seat.. so the necessary DM conversations, follow up, and content creation (aka potential client nurture) fall through the cracks or don't happen at all.

You know there MUST be so much untapped potential in the community you have grown but you don't have the time to go deep 1:1 with your audience to find out.

And let's be honest, this isn't your expertise anyway.
Your brain is best spent being the company visionary and serving your clients.
You SHOULDN'T be the one in the weeds of your online community.

You want an engaged audience of raving fans who are a "HECK YES!" to your marketing events and offers and to sign more clients from the community you've created and pour so much into.

Picture this.

⚡️ Your community is already growing with new potential clients.

⚡️ Your new audience members are immediately activated, engaged, and in 1:1 conversation where we discover their unique needs.

⚡️ Your qualified community members are being invited into your sales process. Your webinars are full, your show up rate is increasing, your sales call calendar is booked.

⚡️ You have a nurtured audience consuming your binge-worthy content. They feel like you are reading their minds! You are positioned as THE industry expert, the go-to for the problem you solve.

And you aren't the one doing it.

I hear you.
I've got you covered.
Everything you need is right here.
An Experienced Business Woman
Sydney graduated with her Bachelors Degree in Business Administration with a concentration in Marketing. Knowing she wanted to turn her passion into profit, she started her own company and began serving clients within weeks of launching. Sydney is wildly passionate about helping women make lots of money while living their dream lives.
Sydney will evaluate your unique brand and create your customized, results-driven marketing plan. You will be showing up consistently in front of your dream clients, funneling connections into your space, and sharing massive value through powerful content that positions you as an industry experts. Your people can't wait to buy! 
We know that consistent visibility and service creates sales. You will be showing up giving value consistently to your dream clients who are being lead to an easy "YES" to your offer. Working with Sydney allows for a total re-focus on what you LOVE doing in your business (serving the heck out of your clients) and your clients are raving fans referring you to all their connections.
Let's create a life where you are only doing what you LOVE.